Got Liberty T-Shirt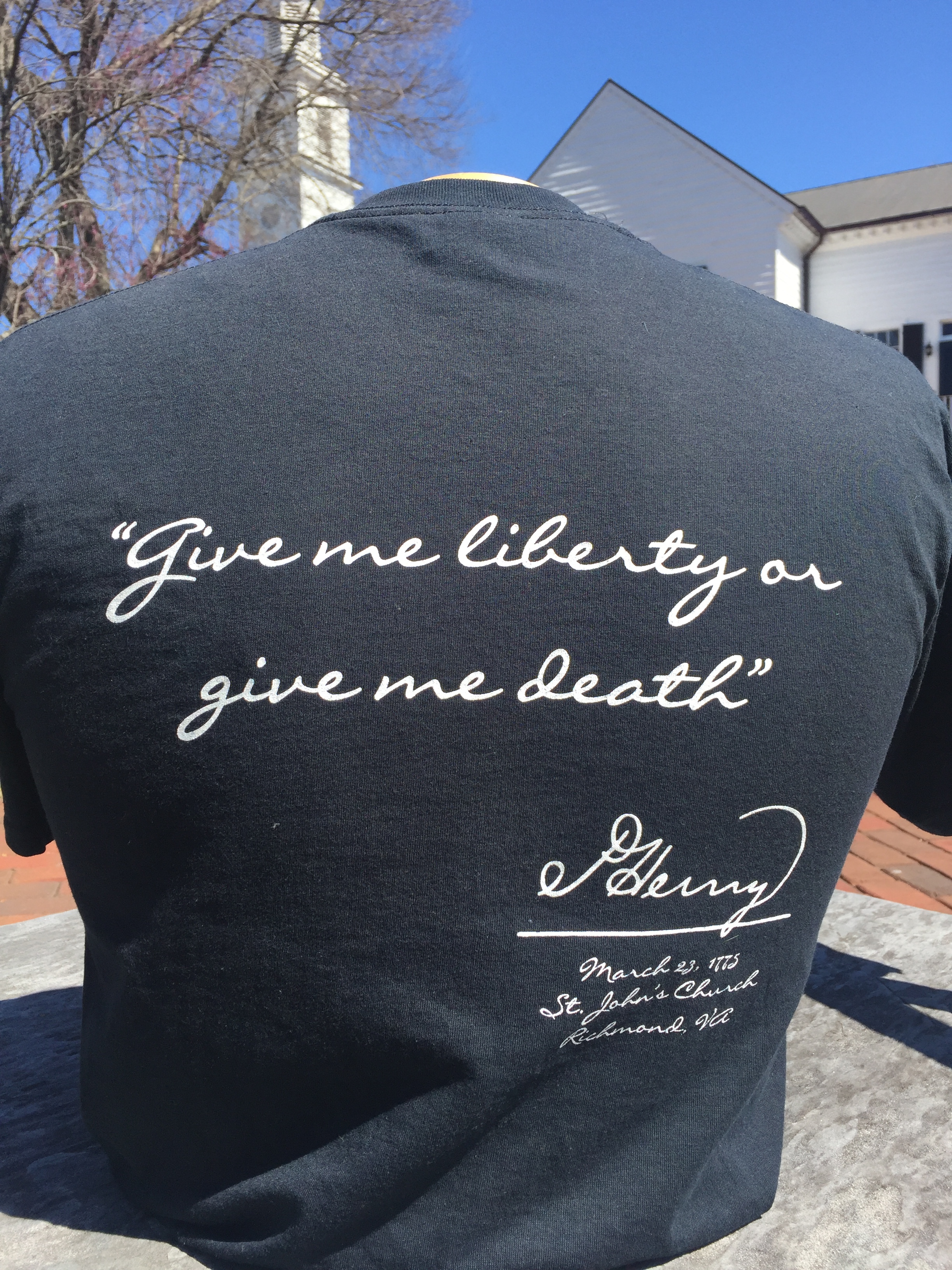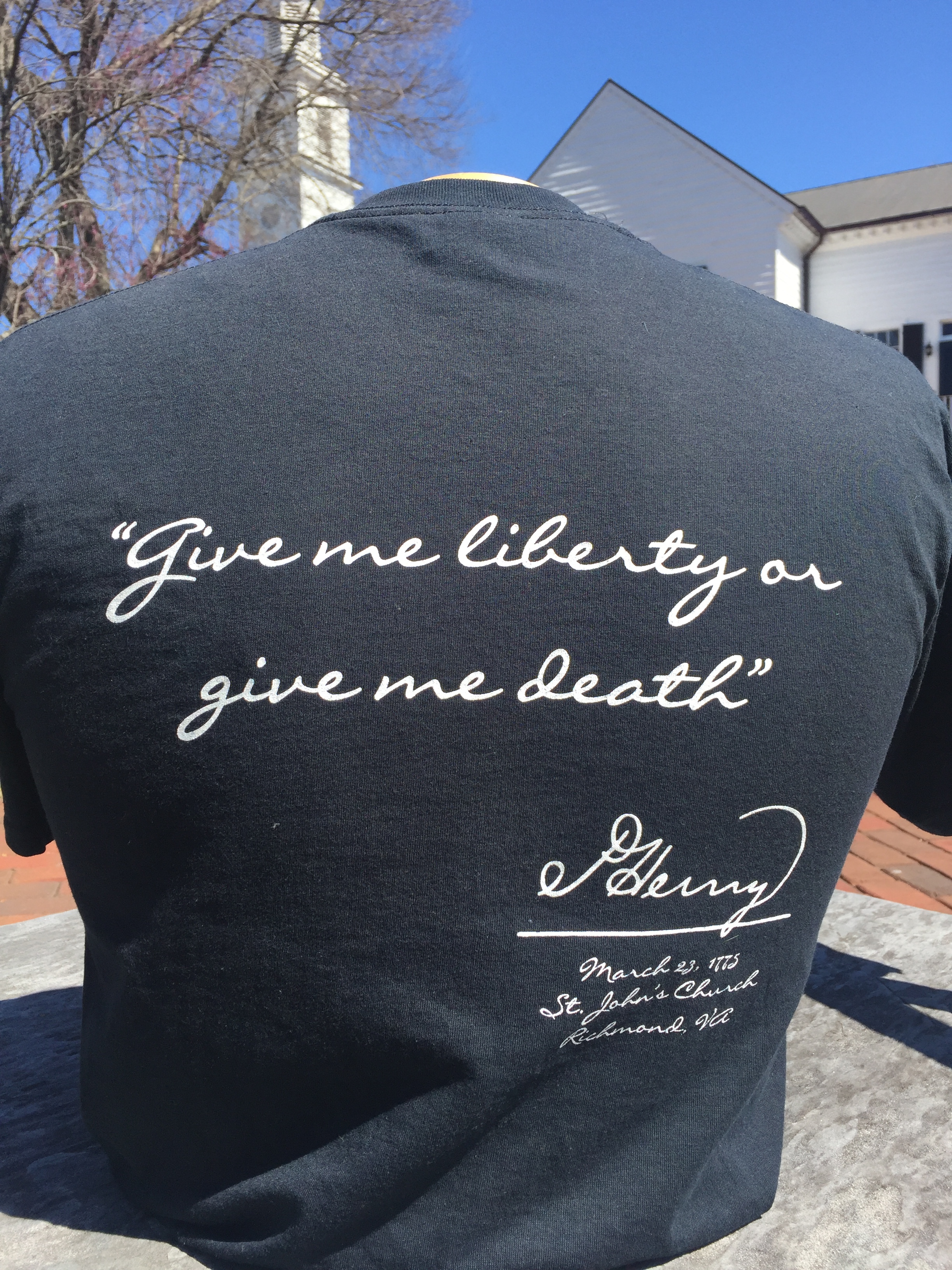 Got Liberty T-Shirt
Who wouldn't want this T-shirt! A take-off of the popular "Got Milk?" ads, the front speaks for itself. On the back rests Patrick Henry's most famous quote: "Give me liberty or give me death!" spoken inside St. John's Church on March 23, 1775. Now available in Mens or Ladies style.
Ladies colors: Black, Dark Heather, Green, Heather Red, Heather Sapphire, Radiant Orchid, White
Mens colors: Black, Antique Cherry Red, Antique Irish Green, Dark Heather, Indigo Blue, Navy, White
Select your size below and we'll ask your preferred color on the next screen.